Wilmington Concrete Service
Concrete Foundations Contractors Wilmington NC
Below every good long standing building is an even better foundation. Whether it be a concrete slab, residential foundation, or commercial concrete foundations – ensuring you have the right concrete contractor in Wilmington, North Carolina will make or break your build. 
Before any foundation is laid, a contractor company like ourselves will often start with a structural analysis of the grounds under the expected build site to ensure the dirt/soil have enough load bearing capability for the structure needed. If not, we'll set to work with adding footings or adjusting the composition to ensure your structure lasts for as long as possible.
But we're getting a bit ahead of ourselves, see below for the types of foundation work we do.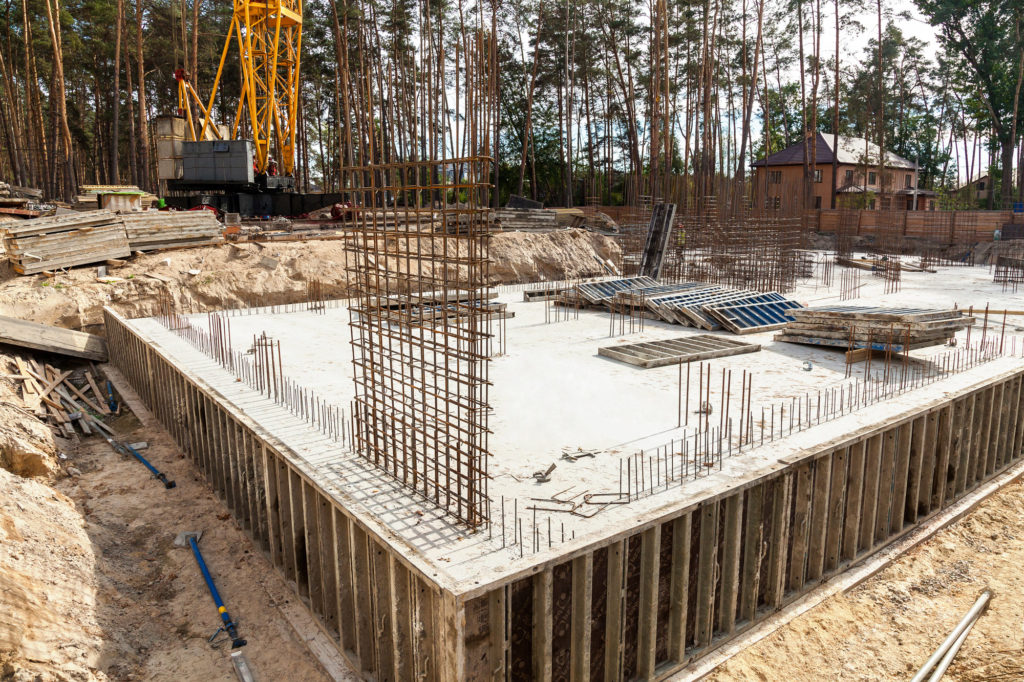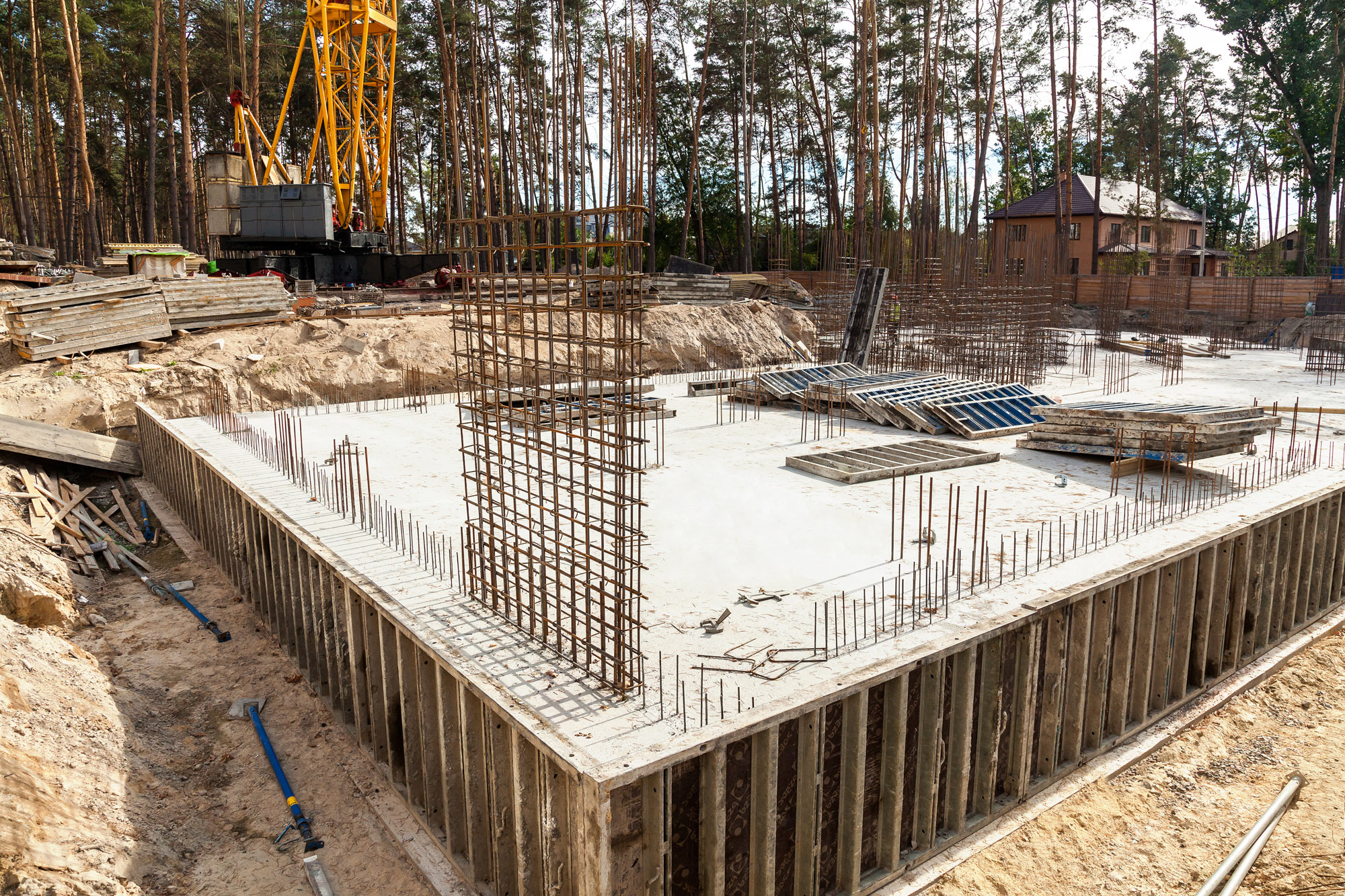 Slab foundations are typically utilized when you are building on sand or another material that isn't conducive to installing footings (strategically installed rebar used to increase stability of your foundation). This type of foundation can be used for both residential and commercial practices but there are a few things to note about it. 
These types of foundations are best used in warmer climates where freezing is less likely to happen. This matches the needs of most New Hanover County residents and other areas of Wilmington, NC

These typically have no crawl space but instead have a layer of sand they are installed on top of that may act as a cushion or drainage

They are great for saving a bit of money with less risk of damage depending on the location it is built in. Be sure to speak with one of our project managers to ensure the area you are building in can utilize a concrete slab foundation correctly
Another practical use of these is installing a standalone concrete slab for garage uses. If your house was not built with one or you are just looking to add an addition on your property, adding this instead of seeking an extension on your existing foundation is always a good way to go. 
Residential Foundation Contractors
Residential foundations can include concrete slab foundations but expand beyond this as well. If you are looking for new home construction especially, we can assist with getting your dream home off the ground. 
We specialize in surveying the land before any work is done, excavating / demoing on the site, providing haul away services, and of course laying the concrete when all is said and done. In addition to laying the concrete, we can ensure that the concrete foundation walls are solid and the floors have proper drainage for the type of area your new home is being constructed in. 
If you're just looking to add an addition to your existing home, we are experienced with building a brand new foundation onto your existing one for a seamless connection with an even stronger and more durable finish. This doesn't apply to just old concrete foundations either, we also are able to add on to different material foundations with ease.  
Commercial Concrete Foundation
In addition to our residential concrete foundation services, we do offer commercial concrete foundation work. This differs primarily with the focus of the foundation becoming more focused on high durability and load bearing properties. If you're looking to start a new buildout or simply expand on your existing location, we can accommodate both requests!
Types of Concrete Foundations
When starting your new build out, it's always a good idea to know what kinds of concrete foundations are out there. Primarily, you'll be encountering concrete slab foundations as we covered earlier, pier and pillar foundations, and poured wall foundations. Here's a little about those last two. 
Pier and pillar foundations are foundations typically used to support a structural beam or post. These are often used with smaller domiciles that have a crawl space design. These excel with a light load and are often set deep in the ground which prevents upheaval and shifting that can be caused by freeze and thaw cycles if your property is in a colder area. 
Poured wall foundations however are exactly as they sound. By utilizing a wooden structure to form the shape, concrete is poured into the expected foundation shape and then combined with steel at important junctures to improve its overall strength. At the end of the process, you're left with a more flood and fire resistant structure than other options. This is a great choice for commercial properties and larger houses alike due to its sheer load bearing capabilities.