Concrete Contractor
Wilmington NC
CONTACT US TO SCHEDULE YOUR FREE CONSULTATION.
Wilmington Concrete Contractors
With years of experience working with concrete as well as the great people of Wilmington, NC – we have built a reputation of high quality and professional work that ensures your project will be done right the first time. Whether it's for residential or your own business, we can help with your next install, replacement, or even repair to your existing concrete. 
While concrete contractors may all appear the same, they most certainly are not. Our team strives to not only make sure you get the product you want but also the product you need the most. When it comes to concrete, knowing the difference in structural load between two types of slabs could mean the difference between your building standing for years to come or it being torn down because the base it was built on wasn't right for your needs.
That's where we come in.
At Wilmington Concrete Contractors, we not only listen to each of our client's needs but aspire to provide you with feedback to ensure you make the best decision possible when it comes to your next construction project. Whether it's a brand new stamped concrete patio or creating a parking lot, going with us will turn a good job into a great one.
Residential Concrete Contractor
When it comes to your home, there's a lot to take care of – especially as your family continues to grow. While concrete is known to last multiple decades with good maintenance, there will still come a time where you'll need to contact a professional to fix things up. As one of the premier concrete contractors in Wilmington, we can handle all of your concrete needs. Some example projects our clients have requested are:
There are plenty more examples of what we can do for your home but the biggest thing to remember is to not wait if you start to see issues, especially in your property's sidewalk or driveway. If you start to notice spiderwebbing cracks, holes, or other items begin to develop, reach out to us for a free quote ASAP. These are all signs of a bad time in the near future. 
Driveway Installation
We offer concrete driveway installations from start to finish. This type of concrete installation requires structural analysis by our team to identify the load-bearing properties of the ground beneath your property. If needed, we'll also perform excavation and additional structural work to enhance its load-bearing. Once done, we'll lay the concrete and ensure its quality is up to our high standards.
Driveway Replacement
If you have an existing driveway, whether it's concrete or another material, our team can tear it up and replace what is already there. This is especially important if you have started to notice potholes, drainage issues, or spiderweb cracks along the surface. As mentioned, the process we follow to complete a job like this is to break up the existing driveway and pour a brand new one for you. We also offer haul-away services so you won't have the debris sitting on your property for long.
Patios
Whether you already have a patio or want a new concrete patio added to an existing home, we can handle it for you. Since this is typically installed in the back yard, the sky's the limit! We will lay the slab as you'd like and can even offer custom decorative concrete designs such as faux marble to really make it your own.
Sidewalks
If you own a business or a home, the sidewalks along your property line must be maintained. Luckily, we offer both sidewalk paving and slab installations depending on your needs and can take of the entire process for you. As with our other services, we take special care to check the ground beneath where we'll be working to use the best method for laying the sidewalk correctly.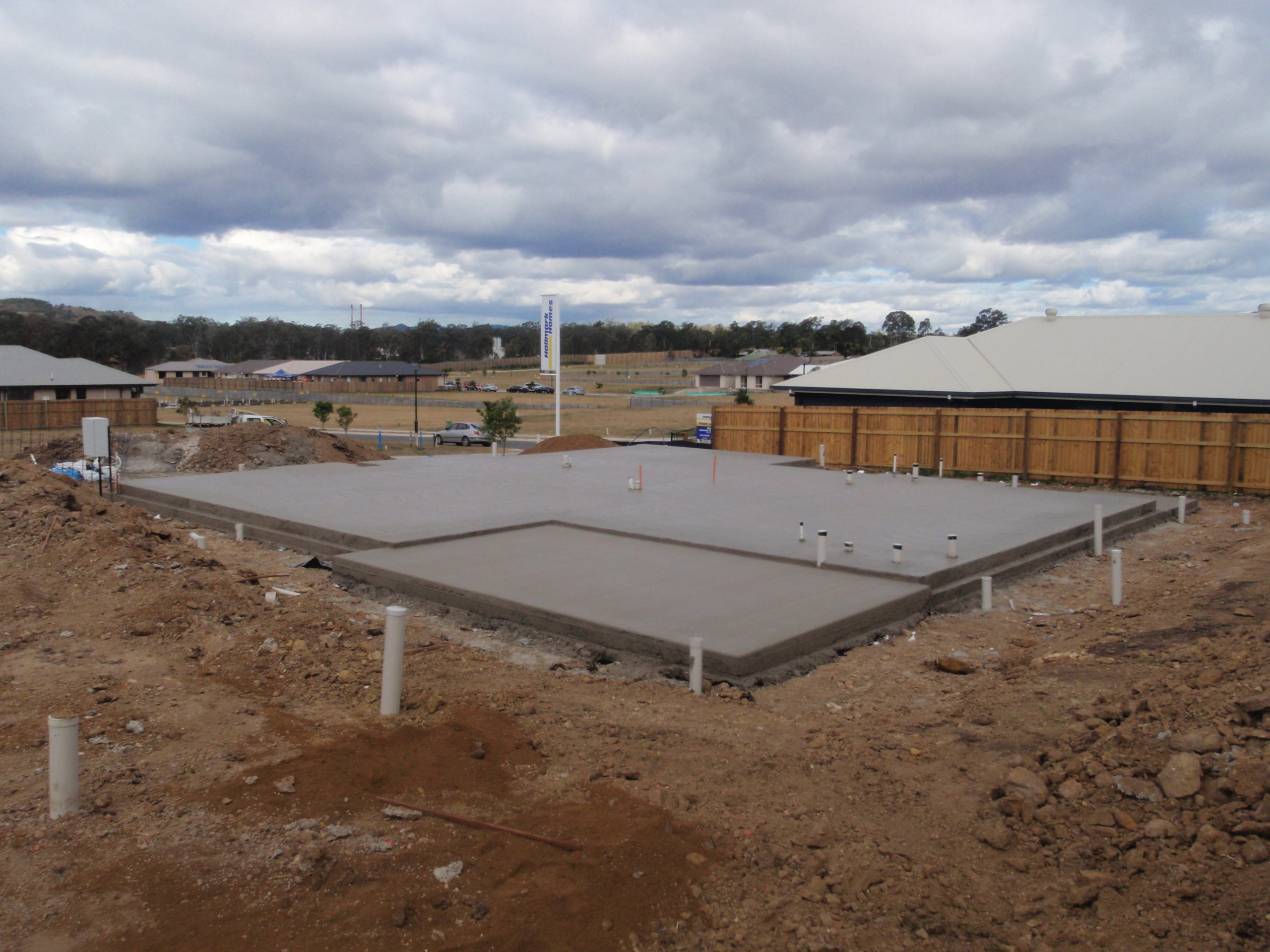 Concrete Slabs
When we begin work on getting concrete slabs installed, our company will work hard to ensure the right slab for the job is chosen. Each concrete slab has its own benefits and costs associated so we want to ensure it's the right fit for our North Carolina customers. Once a slab is chosen and laid, we also offer expansion, removal, and our high-quality replacement services to fulfill all your project needs.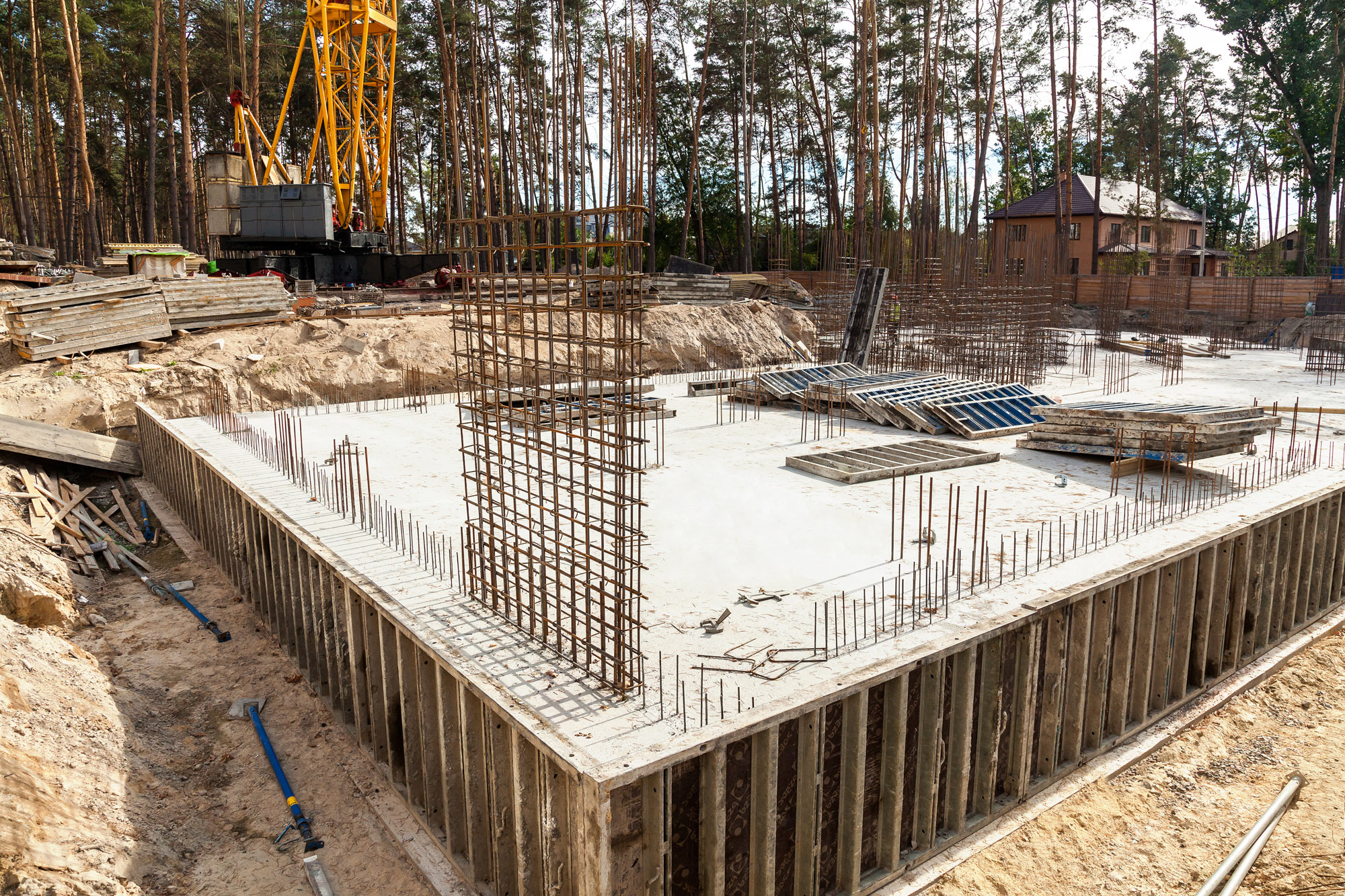 Concrete Foundations
A concrete foundation is the most important part of any building. Our team is able to handle concrete slab, pier and pillar, as well as poured wall foundations to name a few. As we proceed through this process, we ensure that the finished product is exactly as you need so the carpenters, electricians, and everyone else can get in there and do their thing.
Concrete Repair
All great things eventually begin to break down. Luckily, we not only offer concrete installation and replacement but our highly skilled and responsive team can also provide repairs. Repairs can be done to concrete patios, walkways, and anything else you need fixing. Repairs typically consist of removing the damaged top layer of concrete and reapplying a new crew installed layer on top of it. This is perfect for most surface layer damage and comes highly recommended.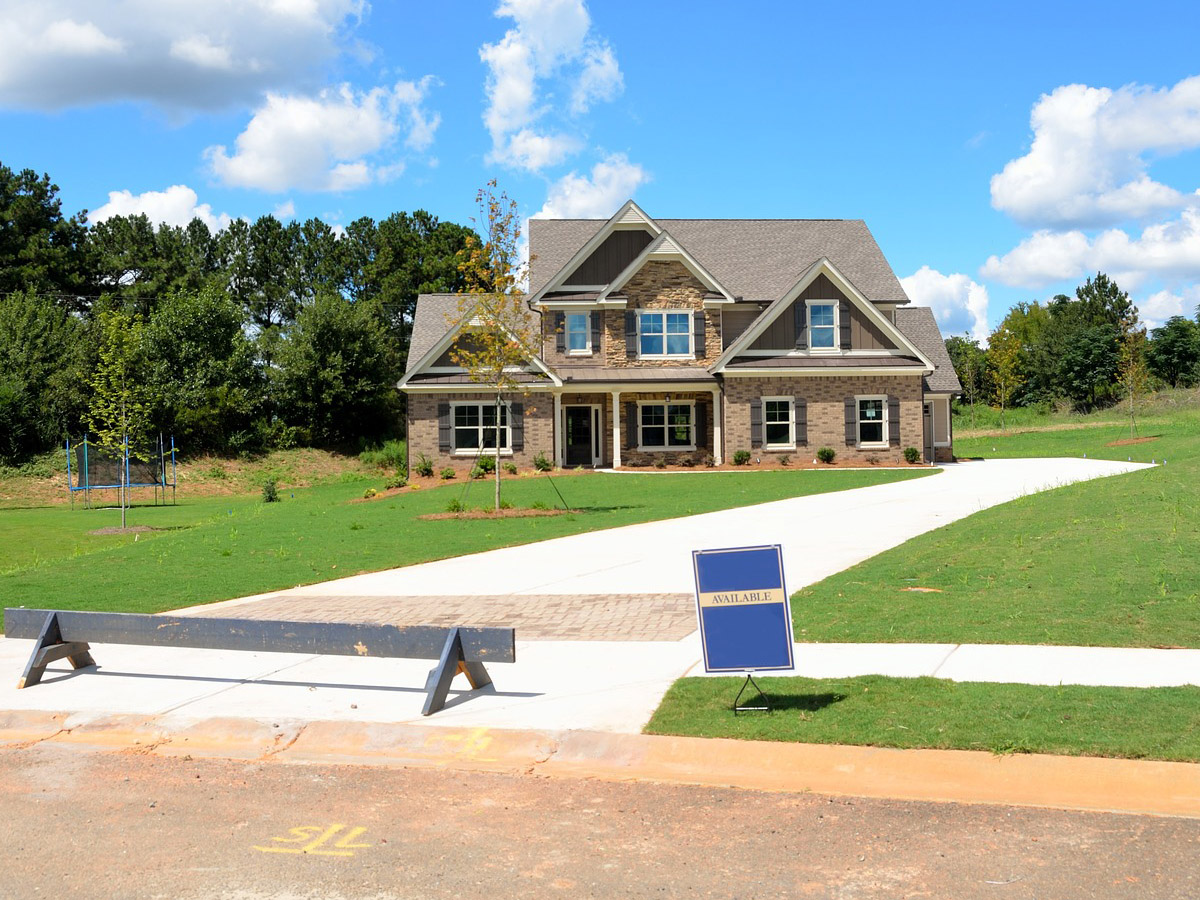 Concrete Replacement
Unlike concrete repair, replacement is one of the more comprehensive solutions. Replacement is needed when your concrete structure (patio or otherwise) begins to show major signs of structural damage. Instead of just removing the top layer, we will need to break ground and install a brand new concrete driveway or walkway to ensure everything is taken care of. We can even match your stamped concrete if you've gone with a more decorative look.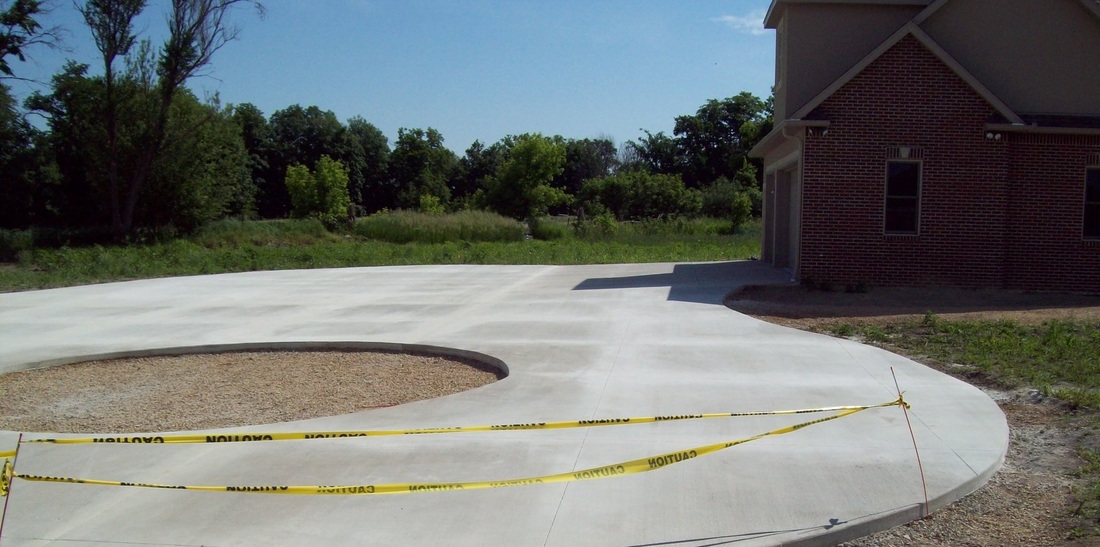 Concrete Paving
Going with concrete solutions such as paving over the alternatives not only saves you time on the project but in the end will lead to longer-lasting parking lots and increased customer satisfaction. Concrete pavement proves to need fewer passes than other materials to lay as well as offer reduced heat build-up due to its color and properties. Wilmington Concrete Contractors are well versed in this process and can walk you through your next concrete construction job.
Commercial Slabs
hether you are breaking ground on your new bakery or high-rise office building, concrete slabs are more than likely going to be a consideration. The installation of concrete slabs for businesses is very much the same as the residential space, however, concrete contractors in the Wilmington NC area need to also focus on the expected load of the space you'll be occupying. Included with this service is a structural analysis by our hard-working crew who have completed multiple concrete slab projects and repairs in the past and always provide quality work.
Walkways
While sidewalks are street-facing, walkways are typically concrete paths that reside within your campus or backyard. These typically can lead from the back door to the shed or from the parking lot to the rear entrance of your building. For our business clients, we ensure that not only are these solutions installed correctly but we make sure they meet the American Disability Act requirements for accessibility.
ADA Ramps
If you own a workplace with any kind of entry, you've probably heard of the ADA and its requirements. At Wilmington Concrete Contractors, we are well versed in these requirements and can help construct ADA-compliant ramps and sidewalks with the correct measurements and clearance for accessibility. This will not only meet the government's requirements but also increase your business' availability for those who need it.
Choosing the right concrete contractors in Wilmington NC can be a challenge, especially for a business. We always recommend going with contractors who don't specialize in working with only business clients but are experienced with all matters of concrete. Luckily, that is exactly what we do!  
By utilizing experience from offering both residential and business client concrete services over the years, we can assist with creating a beautiful stamped concrete patio space for your restaurant or just ensure you are installing the correct concrete decking that won't buckle the next time a big storm rolls through.
Frequently Asked Questions
What is the difference between stamped concrete and stained concrete?
When it comes to stamped concrete versus stained concrete, the biggest difference is what you're hoping to accomplish. Stamped concrete is used to change the overall look of the material such as making it appear like cobblestone or marble. Stained concrete on the other hand is concrete mixed with a splash of color to make it stand out.
Is concrete resurfacing a good idea?


Resurfacing concrete is a great idea if you notice more than 25% of the surface shows damage. Similar to a repair, this is on the lighter end of concrete services and requires a new thin layer of concrete applied to your driveway, patio, or other concrete surfaces. 
Why does concrete need rebar?


The short answer is that concrete does not always need rebar. The long answer is that Wilmington Concrete Contractors will perform an analysis on all of our concrete solutions to confirm if a rebar is needed. Rebar reinforces the already high durability of concrete and is necessary for projects where the concrete's strength will be constantly tested. This is especially important when completing a concrete installation for a foundation as no contractor wants your dream home to collapse after you move in. 
Can I get a free estimate?


Yes, you sure can! Reach out to our team and we can get you set up with an appointment. 
What Are the Benefits of Concrete?
Even though concrete construction is a household word and there are plenty of concrete contractors, concrete services, and more than just a few concrete repair experts – the benefits of concrete are not as well known.
Concrete is a mixture of either sand, gravel, or rock and water which is finished off with a dash of cement. This substance once laid and solidified has a myriad of benefits over its fellow driveway and parking lot material alternatives. 
Concrete, while under proper maintenance, can last anywhere from twenty to thirty years! Because of this, many homeowners and businesses have reached out to concrete contractors to replace their existing patios, driveways, and parking lots with their concrete alternatives. 
Perhaps the biggest benefit is it can be considered energy efficient. By its nature, having a concrete company lay concrete for your driveway will result in a lower temperature surface. Since the ambient heat around your house will be lower, this may help reduce those high AC bills during hot summers. That's pretty cool! … Excuse the pun.
Finally, unlike most other materials used for the driveway, walls, patio, walkway, etc. – if you elect for stamped concrete or stained concrete, this can very easily be replicated and corrected meaning you won't have to compromise the decorative look you wanted in the finished product.